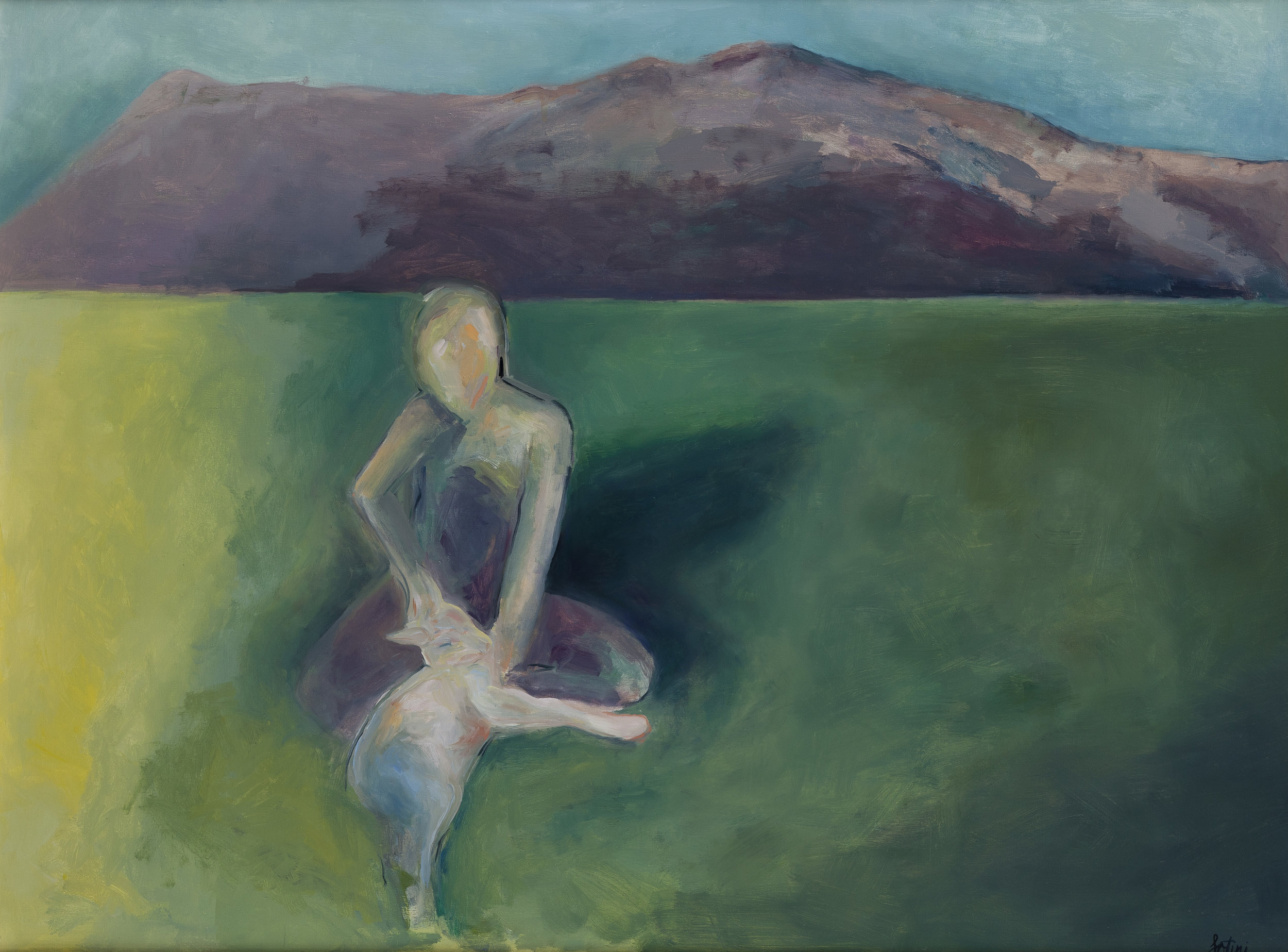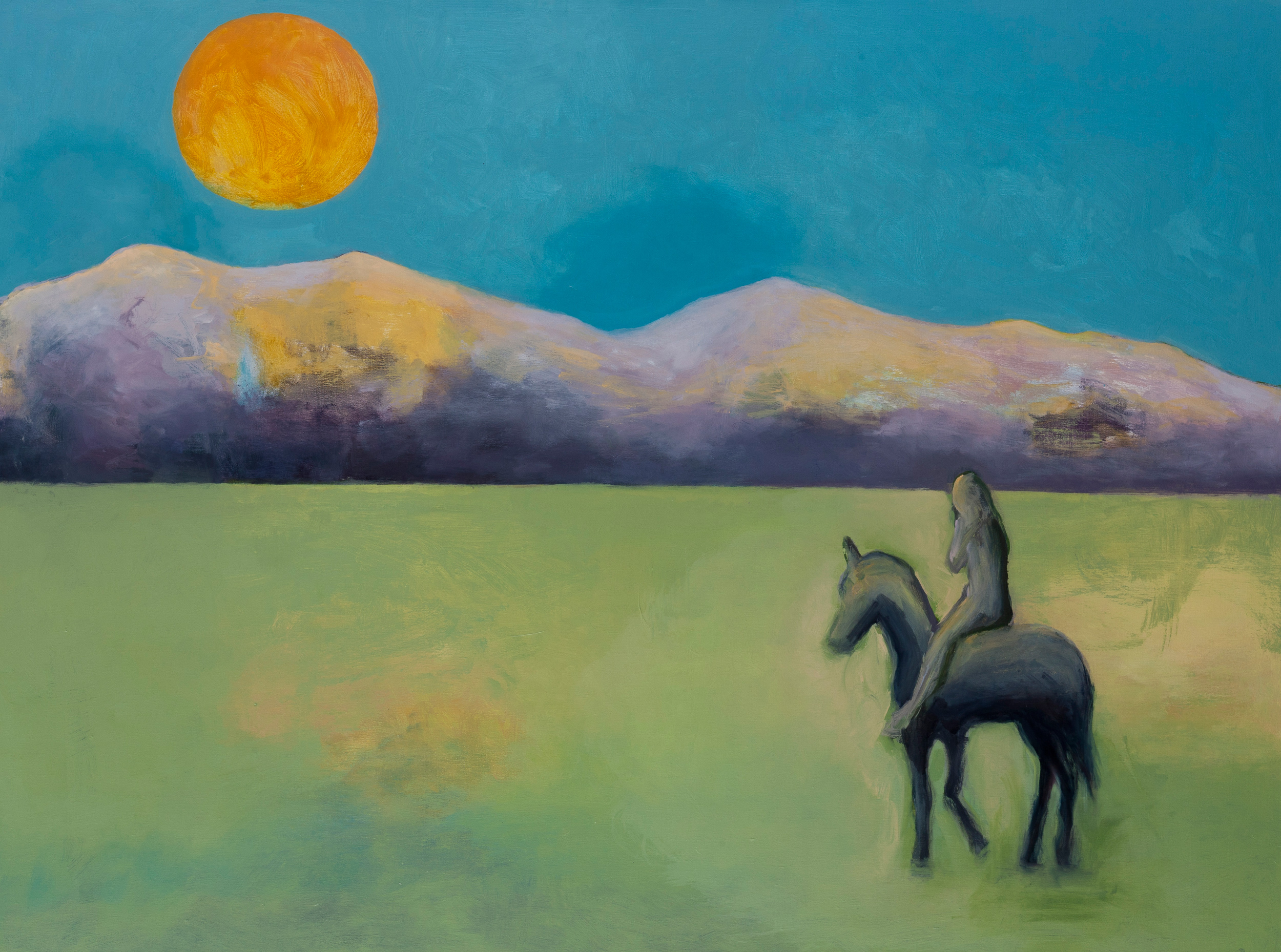 Emerge
Oil on Canvas, with maple wood frame
30" X 30"
Pastoral lullaby, where is the old song?
Through dreams of busy street signs,
I catch a glimpse of what has long, long past.
The old mother, with the lamb, with the herd.
She is there again,
calling to her daughters.